Congratulations to the first UAS recipients of the AFEF Scholarship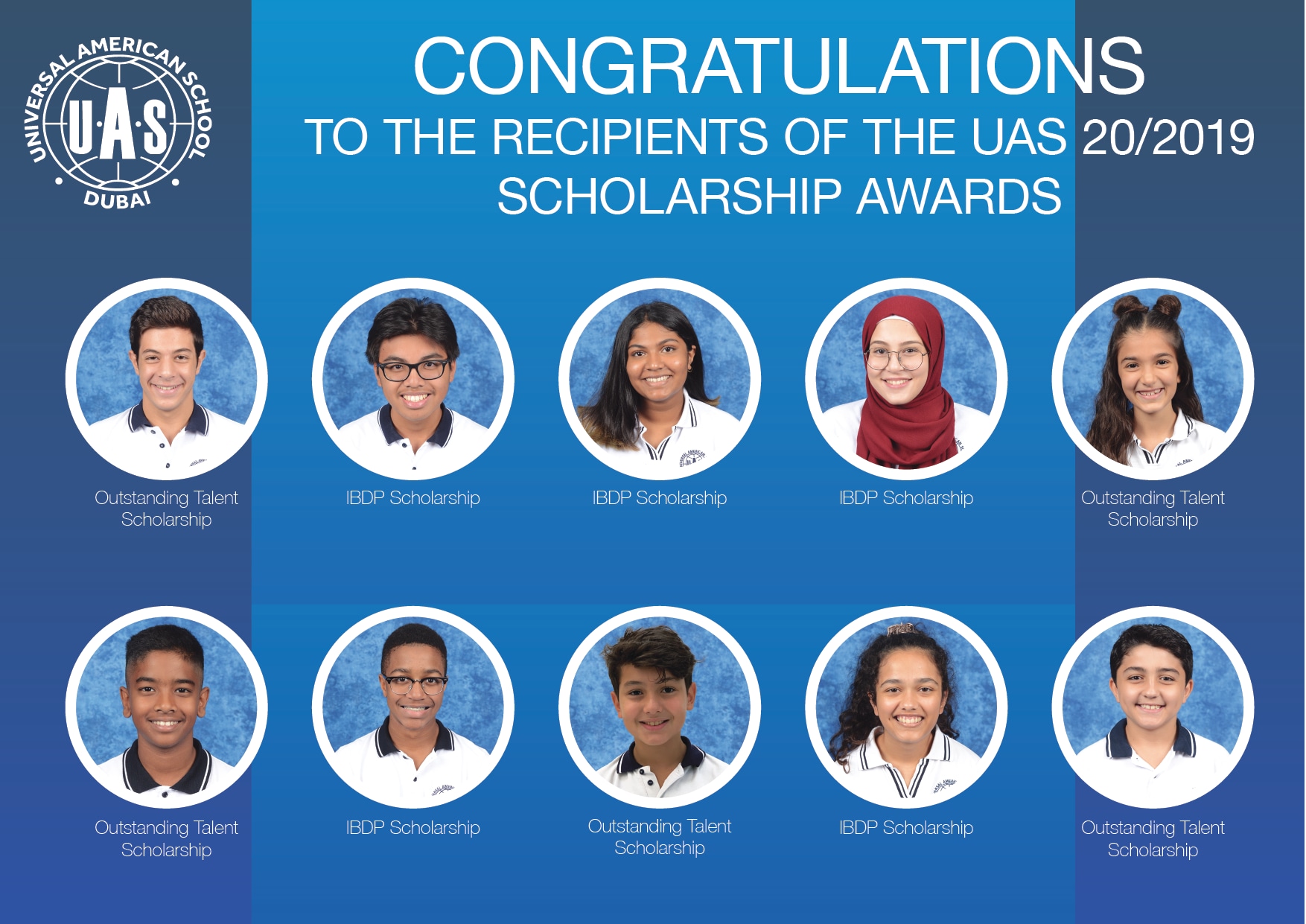 ENCOURAGING AND REWARDING EXCELLENCE
The Al Futtaim Education Foundation (AFEF) was launched by the Al Futtaim family as a not-for-profit initiative with the aim of meaningfully impacting the education scene in the UAE, the region and beyond.
The Foundation's vision is one of excellence. True to that vision, the AFEF launched 'merit based' scholarships for students in AFEF schools. These scholarships are intended to encourage and reward excellence and are applicable to AFEF students from Grade 4 or Year 5 and above.
Students are recognised for their capacity to lead and excel, as well as their commitment to making a significant impact on their school and community.
They are awarded in recognition of outstanding achievement or promise in any of the following spheres:
IB Diploma – academic excellence and contribution to the school.
Outstanding Talent – in Creative and Performing Arts such as music, drama or languages or Sporting Excellence for students who demonstrate the capability to compete at National or International level.
Academic Excellence for Emirati Students.
AFEF Scholarships for 2020/2021 will open in February.  UAS parents will be informed of the application dates and requirements via newsletters.  For further information, please contact our Admissions Office or email registrar@uasdubai.ae.
---