Did you Hear About this Impressive Group of Grade 11 CAS Students?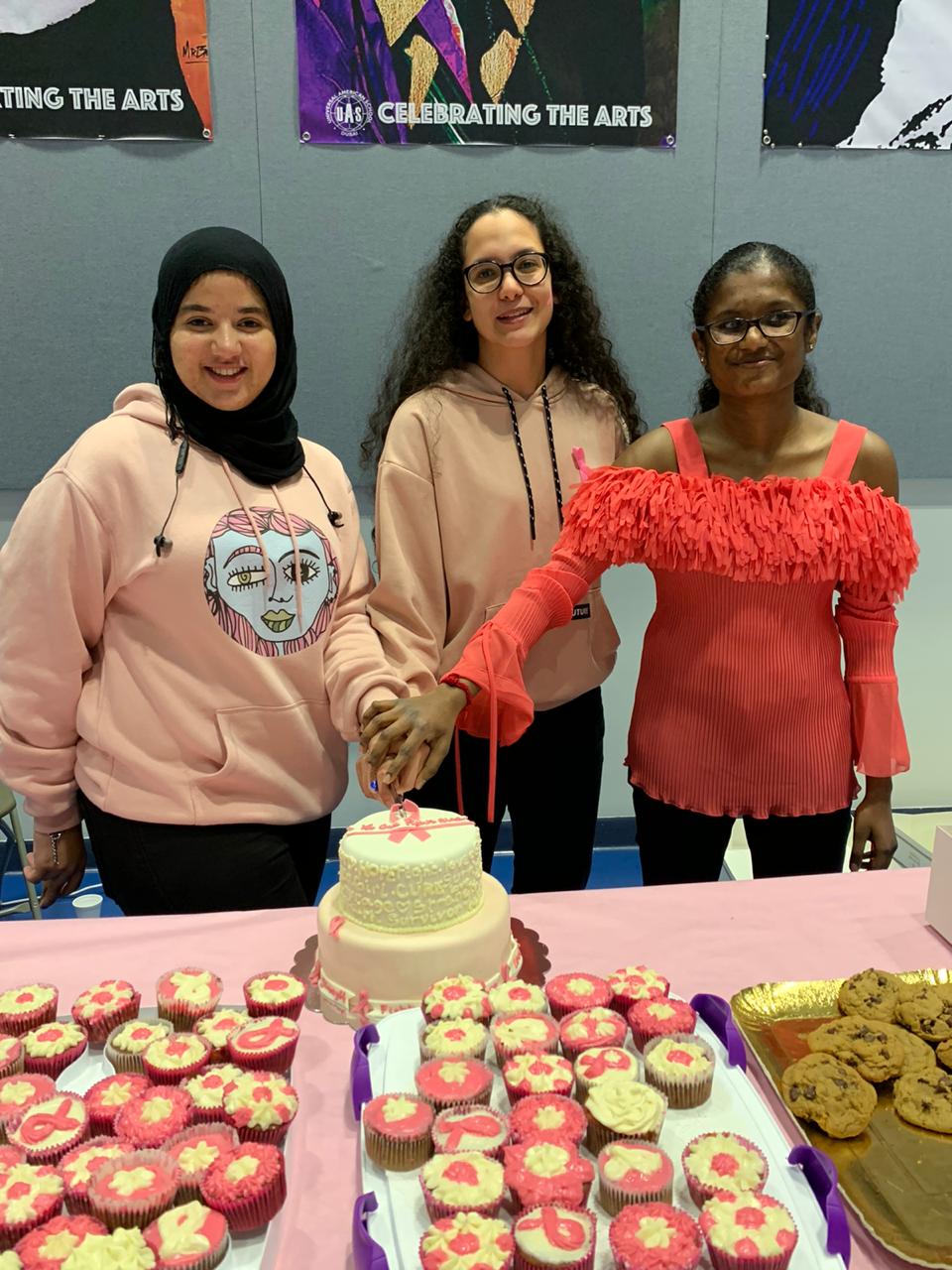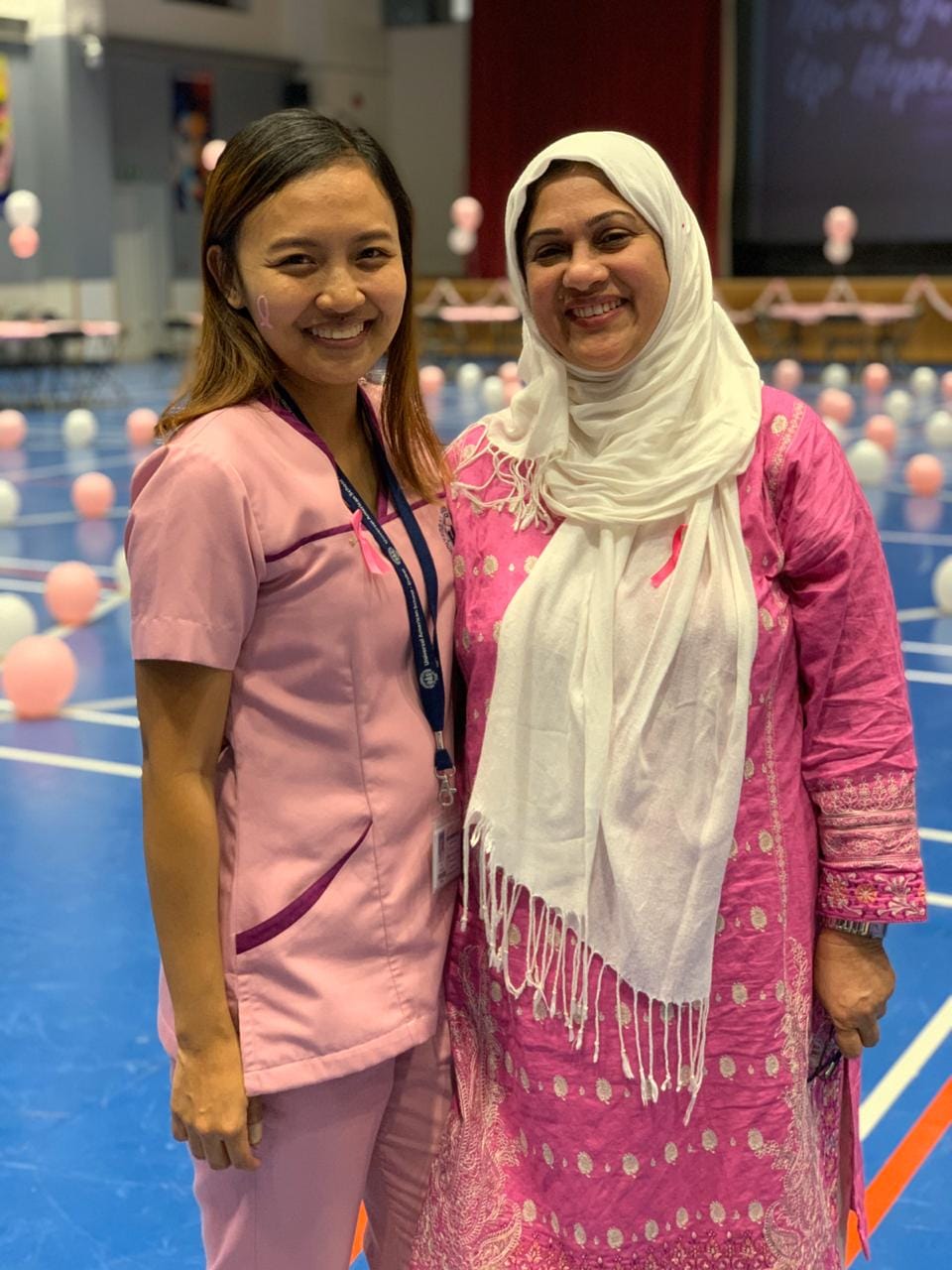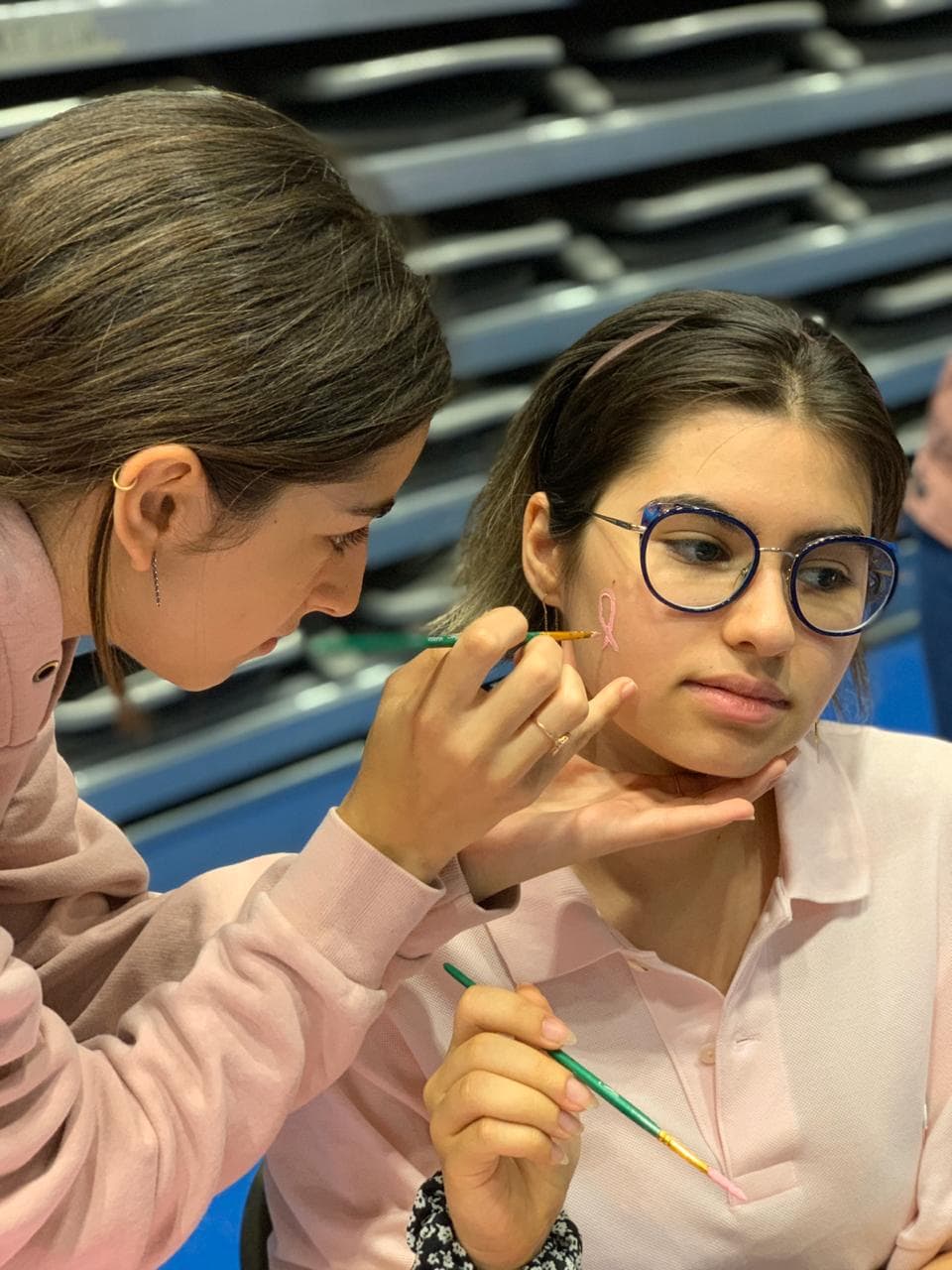 October was Breast Cancer Awareness month, a difficult topic to cover and yet, here again, this month the school community was awed by a group of ambitious Grade 11 students and their relentless endeavors to raise awareness about this disease.  For 31 consecutive days, this intrepid group of students, along with a number of their peers, teachers, parents, and staff, organized an impressive collaborative CAS project "all for the sole purpose and goal of increasing attention and support for the awareness, early detection and treatment of this disease".  There were talks with our school doctor, public announcements, informative and fact based daily posters, pink treats, and awareness videos put together by the students themselves. Near the end of the month A Pink House event open to all the community was attended by a specialist doctor and a breast cancer survivor.
In undertaking this ambitious month long CAS activity, these students have successfully attained all of the intended IB CAS learning outcomes which include planning and initiating a project in, collaborating with others, and successfully engaging and involving the local community.
---