"We want the UAE to be the global reference point for a tolerant culture, via its policies, laws and practices." His Highness Sheikh Mohammed Bin Rashid Al Maktoum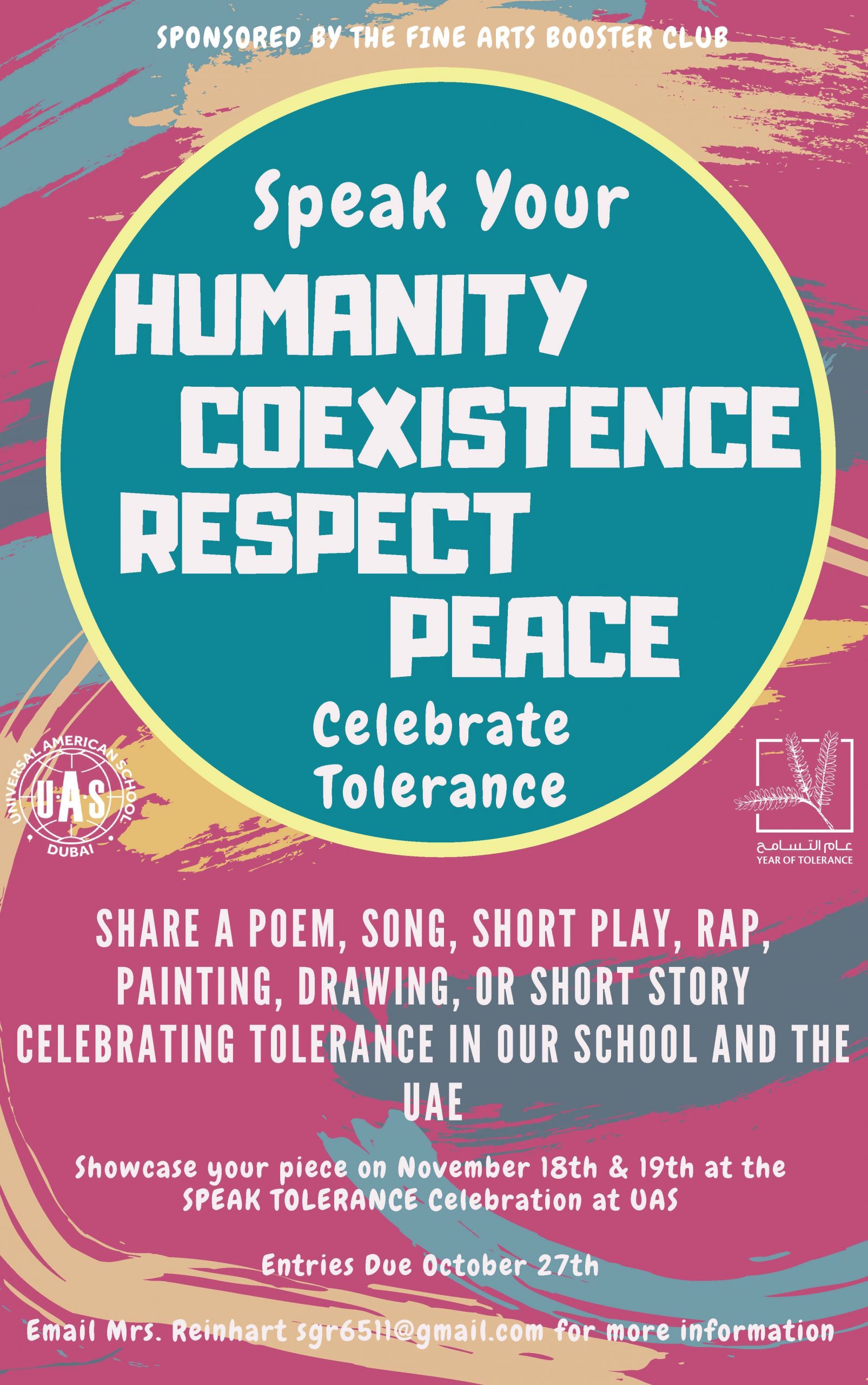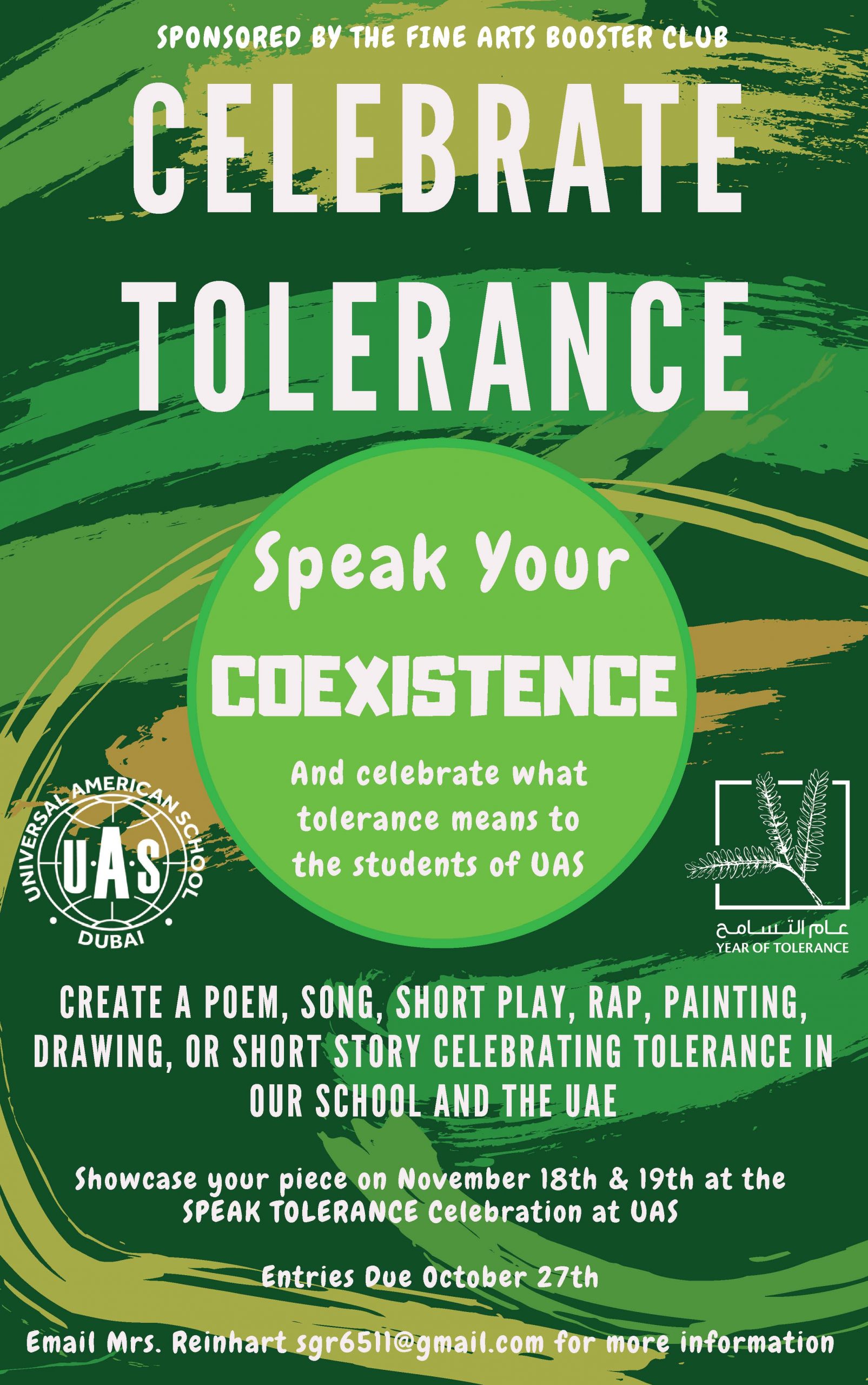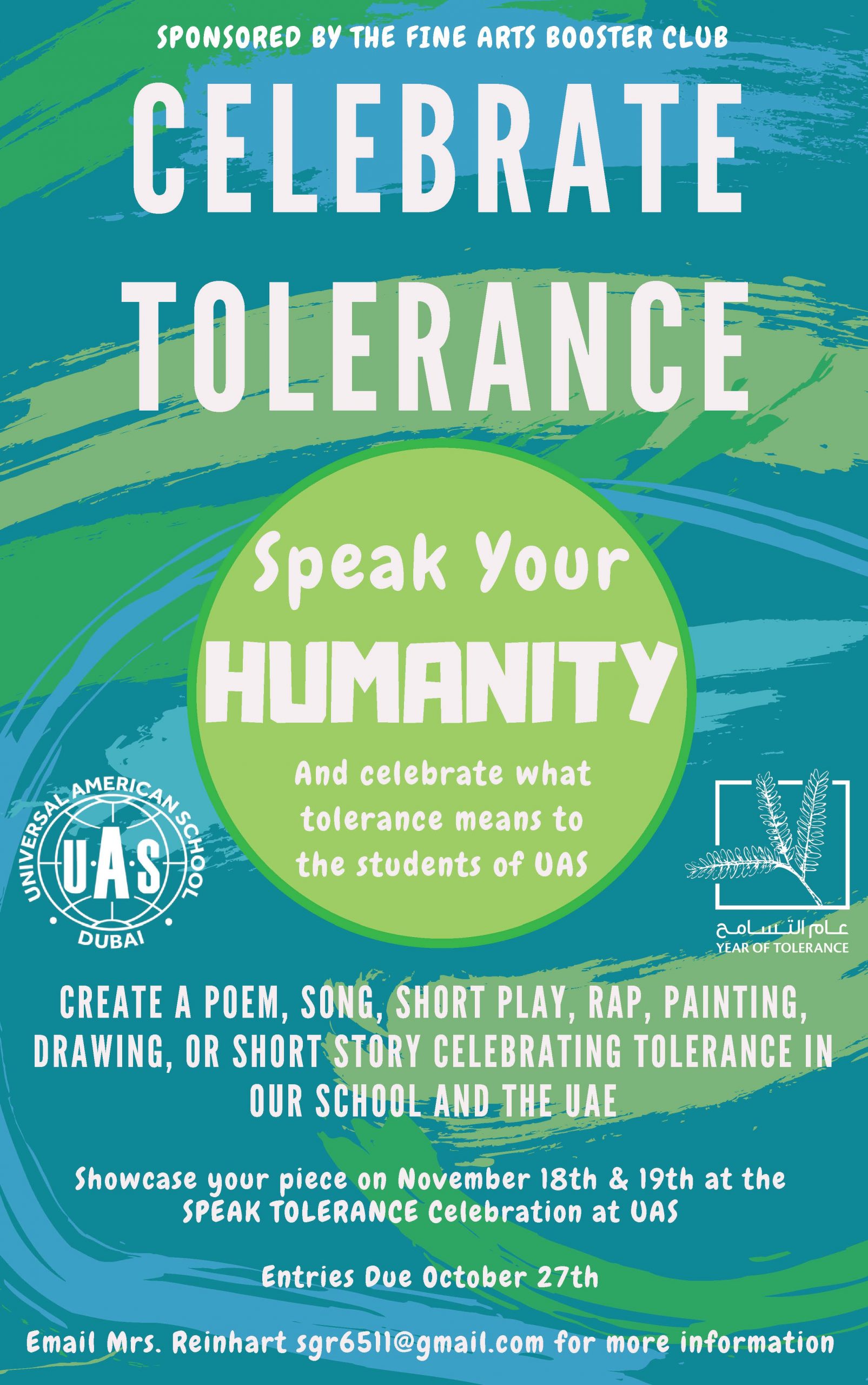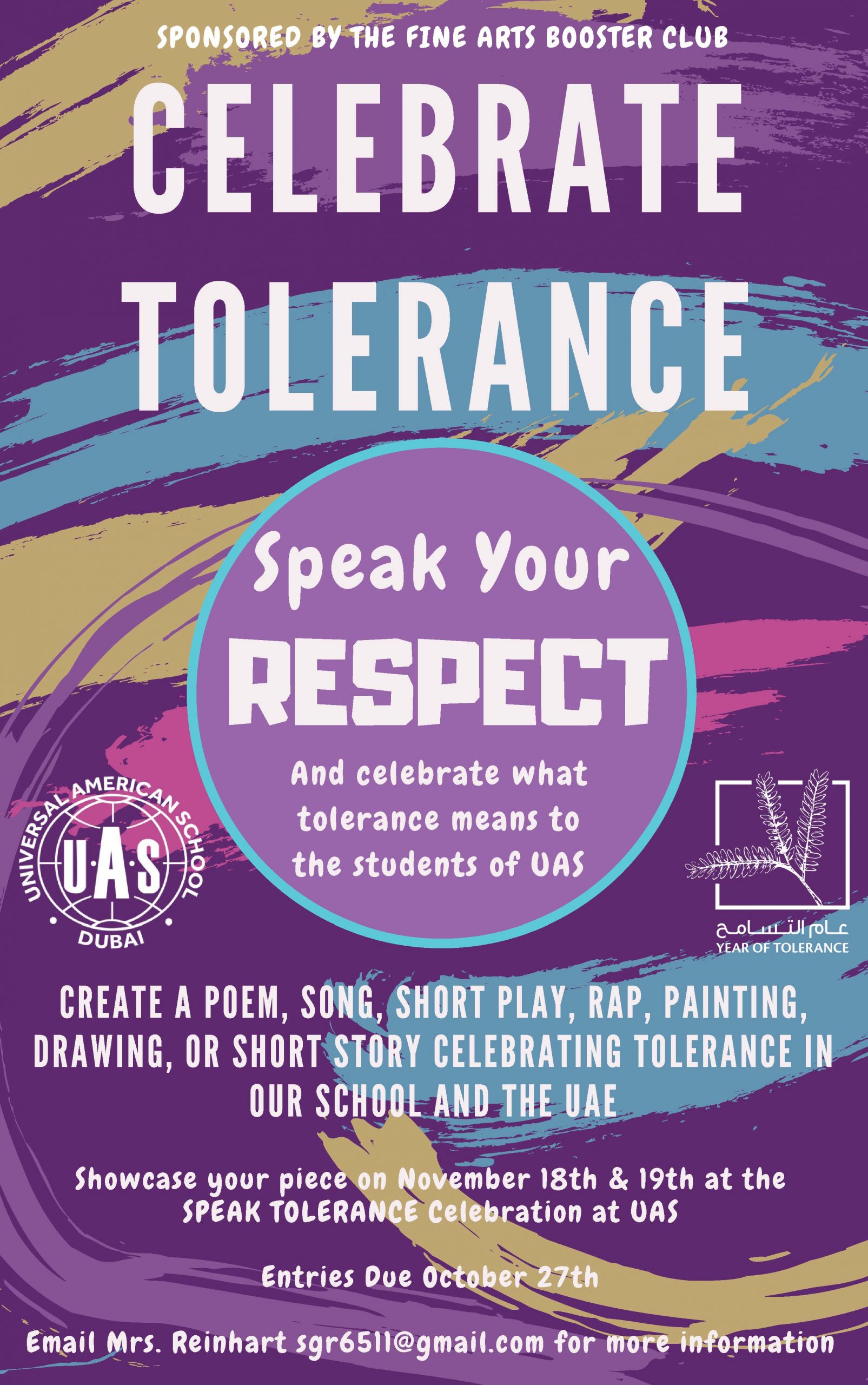 This year, the Fine Arts Booster Club is sponsoring two very special evenings during which our students will showcase their talent in celebration of the UAE's Year of Tolerance.  Students have been encouraged to share pieces of art, sculpture, poetry, dance, music, rap, short plays, etc. all under the banner of Tolerance and its four pillars.  Humanity, Respect, Coexistence, and Peace.
We hope you will join us on the evenings of September 18th and 19th and help us celebrate Tolerance together.
---