UAS gather for the UAE flag raising ceremony
On November 3rd the UAS community gathered on the field for our traditional flag day photo prior to raising the UAE flag at 11.00.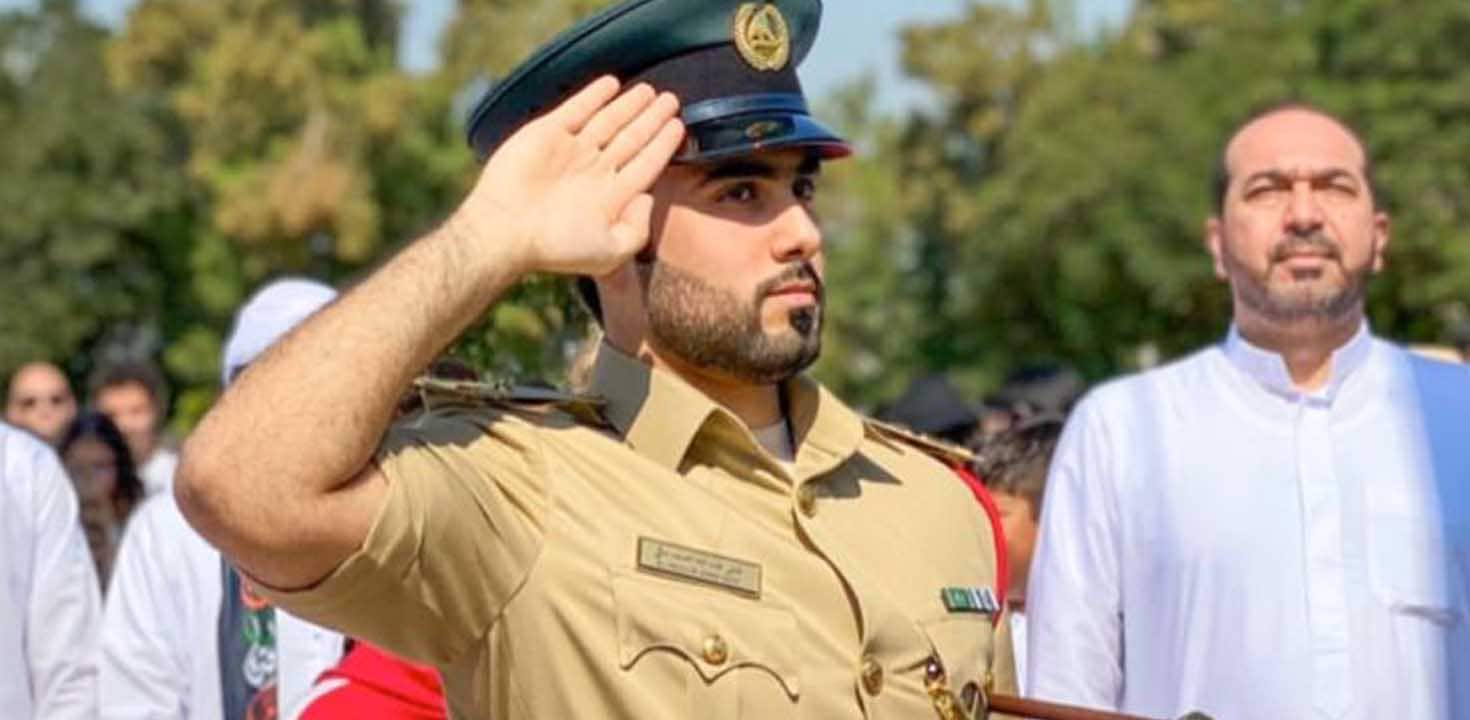 On the eve of the celebrations, the UAS Emirati Committee along with the help of our staff, adorned the school with flags, banners and balloons. A traditional majlis was also set up in the lobby where dates were offered and flags distributed by our Emirati students at the start of the following day.  Middle School and High School students were invited by the Emirati Committee to attend the start of the celebrations in the MPH. A series of performances were on the program, including the singing of the National Anthem  by the UAS choir , as well Emirati chants, songs and poems performed by our Emirati students. Guest speaker,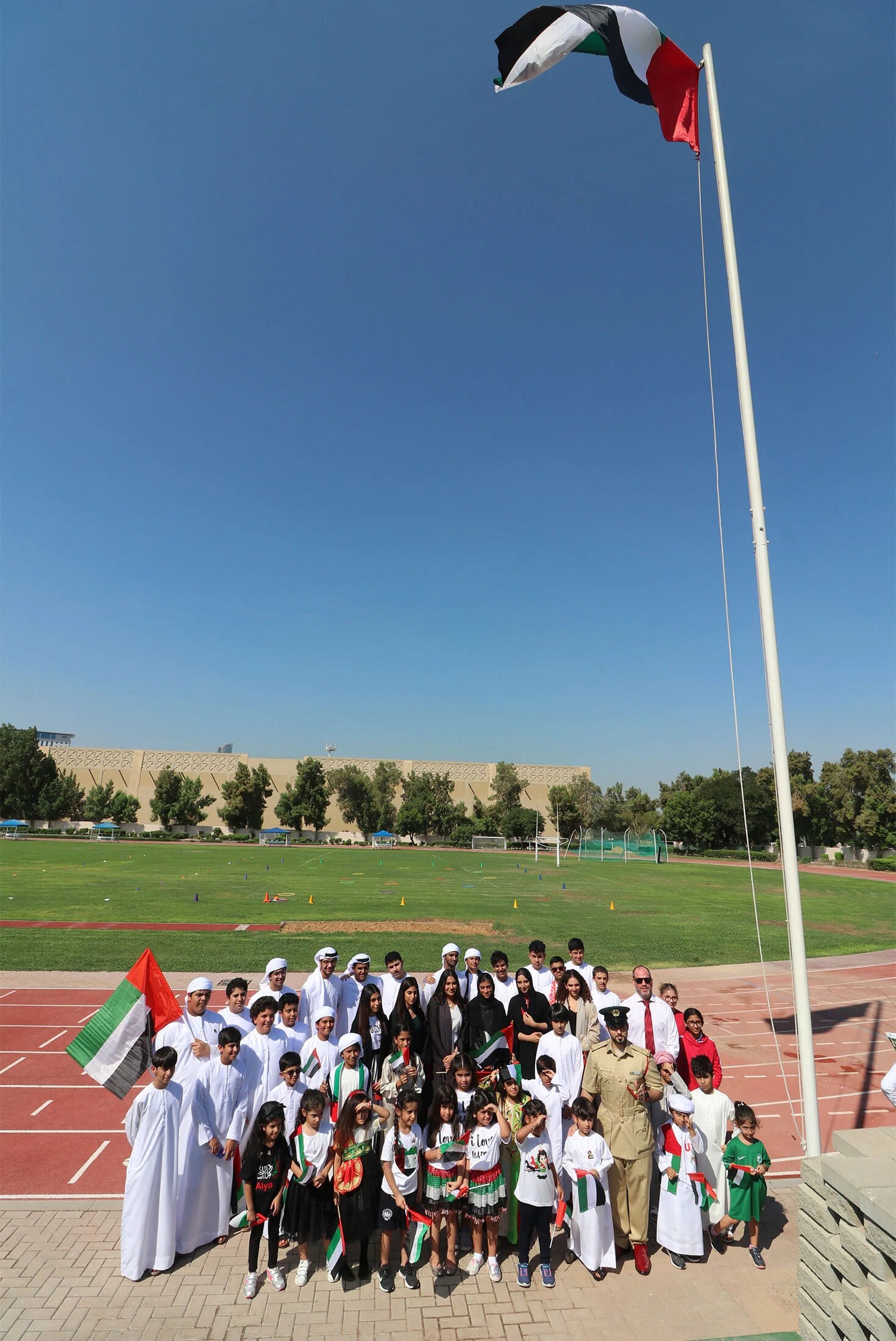 Mr. Majid Al Usaimi, informed our students about the history of the UAE flag and the importance of Unity.  In Elementary School, our younger cohort attended an Emirati student parade prior to joining the rest of the school out on the field for the flag photo. At exactly 11 am we all gathered under the flag for the traditional flag raising ceremony.
---