85% of all UAS Teachers and School Staff Have Received the Covid-19 Vaccine
We are very happy to share with you that 85 percent of all our teachers and school staff at UAS have now received the Covid-19 vaccine.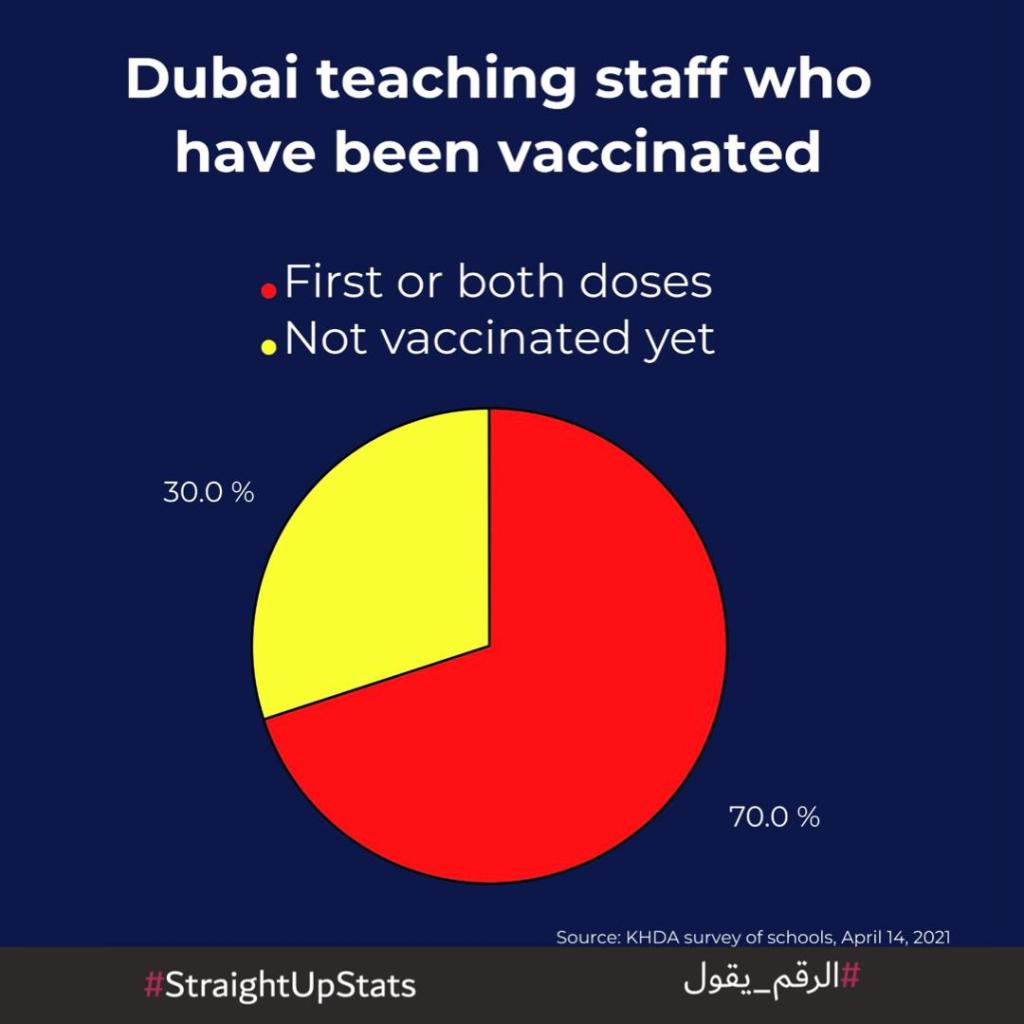 97% of our auxiliary services staff, such as our school bus and cafeteria workers, have been vaccinated. Both these figures confirm that we are well above the current 70% average for inoculation of teaching staff in Dubai, as announced by KHDA.
Al Futtaim Health Hub has supported UAS with PCR testing efforts since the start of the academic year, ahead of in-person learning, and by offering employees vaccination opportunities from February.
All our teachers and support staff, administrators, security guards and bus drivers have been included in the vaccination drive. We have encouraged everyone on campus to get vaccinated for their own protection – as well as for the safety of our campus and school community. 
We are dedicated to keeping everyone in our community safe, and the support for the vaccine drive confirms that we are on the right track with our efforts. 
The remaining staff members who are not yet vaccinated will undergo the weekly PCR test, as per the new guidelines that were recently issued by KHDA.