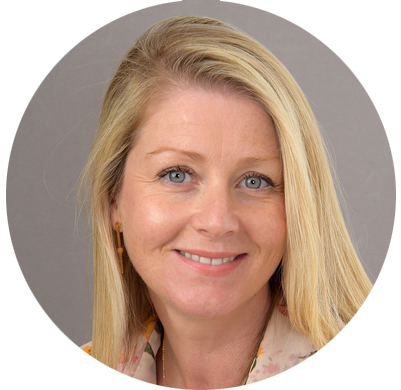 IB Diploma Programme (IBDP) Coordinator – Ms. Tracey Cummins
Ms. Cummins is a native of Ireland but calls Dubai home having lived here in the UAE for the past 14 years. She joined UAS in 2008 and now serves as our IB Diploma Coordinator and has had a variety of roles in her time at UAS. Prior to her role as IB Diploma Coordinator, Ms. Cummins served as the Head of the Humanities Department where she ensured continued curriculum development, effective teaching, and differentiated instruction.
Ms. Cummins was introduced to the world of IB at UAS as a teacher of IB Economics, Business Management, and Theory of Knowledge. This led to her love of the program and its drive to motivate students to continue inquiry, self-reflection, and lifelong learning, beyond school study. This aligns with her belief that learning needs to make sense and have a purpose for each student and the journey they are on. As the IB Diploma Coordinator, Ms. Cummins continues to grow the IB Diploma Program at UAS, guiding students in striving to become proactive learners, while celebrating their efforts and accomplishments.
Ms. Cummins holds a Bachelor of Arts Degree in Economics and a Higher Diploma in Economics Science from University College Cork, Ireland, a Higher Diploma in Education from University College Dublin, Ireland, and a Masters in Education Leadership and Management from OU, Milton Keynes, England.
In her spare time, she loves to run, read and spend time with her family.