If you think our school is awesome, you have to meet our amazing families
Our universal community is a second home to over 80 nationalities from different parts of the world. Our campus in Dubai Festival City is a fantastic place for everyone to meet and experience different cultures "from anywhere to UAS". 
You don't need to wait at our gate to meet our parents. Take a moment and get to know some of our fabulous community members. Hear their stories about their life in Dubai and what brought them here. Learn more about their experiences with the Universal American Way – and find out why UAS is now their second home.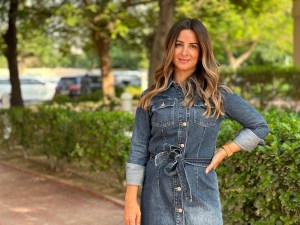 "UAS holds a special place in my heart, my daughter is now in grade 6 and I am still in touch with her teachers from KG1. This is the kind of school community that I was always looking for and I found it at UAS.
I would like to say to all the parents that are looking for a special school and want the feeling of one big family, I would highly recommend UAS"
Mrs Nour Al Sabbah – Parent.